By
Garvin
- Tue Apr 20, 2010 11:43 pm
- Tue Apr 20, 2010 11:43 pm
#12762
I bought this drum about a year ago. Originally it had a calf-skin, but the current skin is goat. I'm selling it because I fell in love with one of the new drums coming in the next shipment, and I can't help myself.
I will try and make a recording to post as well. This is an awesome drum, and if it doesn't sell I won't be upset to be "stuck" with it.
There is a small split which formed a couple weeks ago. It is located about a quarter way around the right side on the bearing edge (see photo). I posted a thread about this, and super glued the shite out of it. I've played it and pulled a knot since then and it's fine. I will sell it with the split, or re-head it at buyers request for an upcharge for parts and labor. The rings, and rope are still brand new though. I only played a show or class a couple times a month (if that).
This is an immaculate "Artist" shell, and a bit thicker than usual (I was told). Ultimately though, this is a year old Wula drum and I don't think at this point that I need to belabor the fact that these are incredible instruments. If you are looking for an essentially brand new Wula drum for a fair price (less than $650), here you are.
I'm in the US and will charge a flat rate of $25 for shipping no matter where you are (unless you are in Hawaii). I don't really want to ship outside the US, even though I love all of you who are living out there in the big wide world, its just too much of a hassle.
SPECS:
Dimensions - 13.5 inch X 25 inch
Shell - Lenke
Skin - Medium female goat.
Asking price:
$415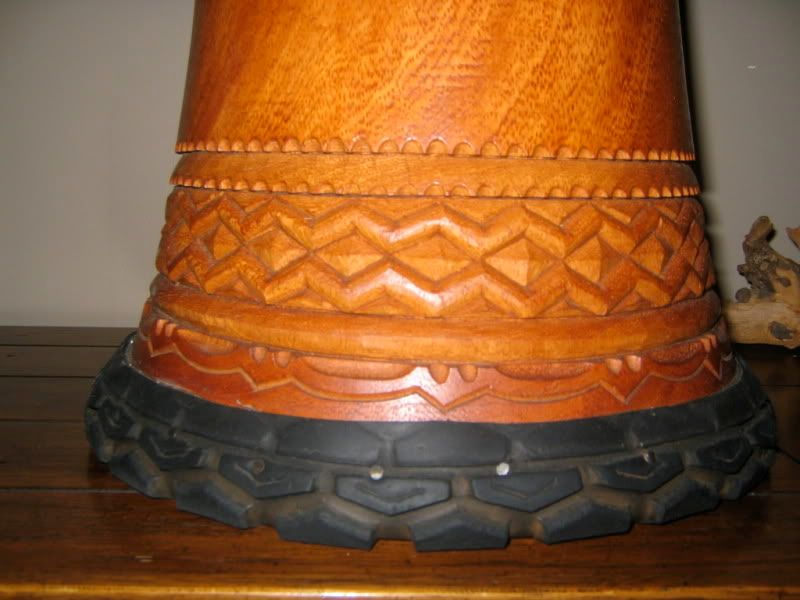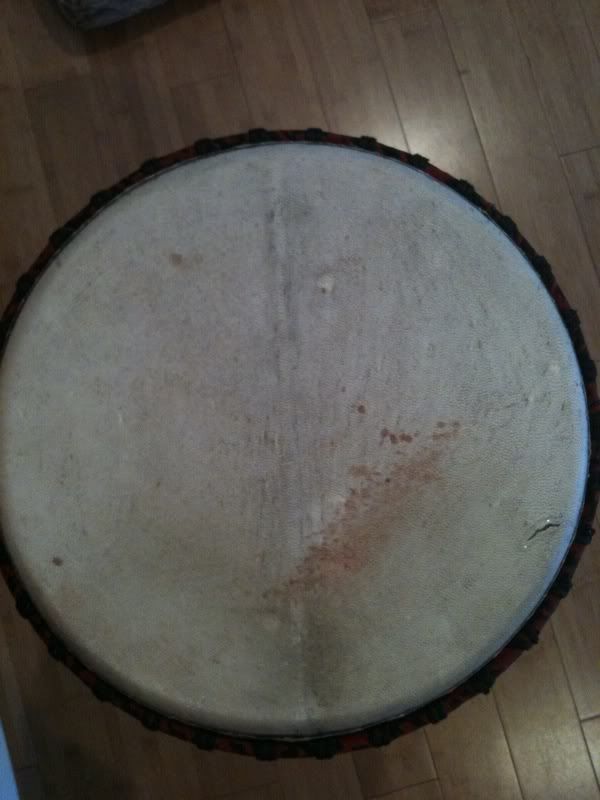 Last edited by
Garvin
on Thu Apr 22, 2010 1:08 pm, edited 5 times in total.