By
bubudi
- Fri Sep 24, 2010 2:40 pm
- Fri Sep 24, 2010 2:40 pm
#14868
this performance dvd by young percussionist ibrahima sory 'rambo' bangoura features a good mix of material - some coastal rhythms, then some faranah/upper guinea rhythms. performers include ousmane sylla (bala), bai mansare (fula flute), kelontong suso (kora), aboubacar 'sayon' bangoura (sangban), soidouba 'tamba' sacko (dununba), sekoui 'douty' sylla (kenkeni), rambo (djembe solo), italo sacko, morloy diallo, aboubacar 'sidiki' sylla & adama camara (dance).
ibrahima sory 'rambo' bangoura started playing djembe at the age of 5.
available at
farafina shop, japan
for 3800 yen.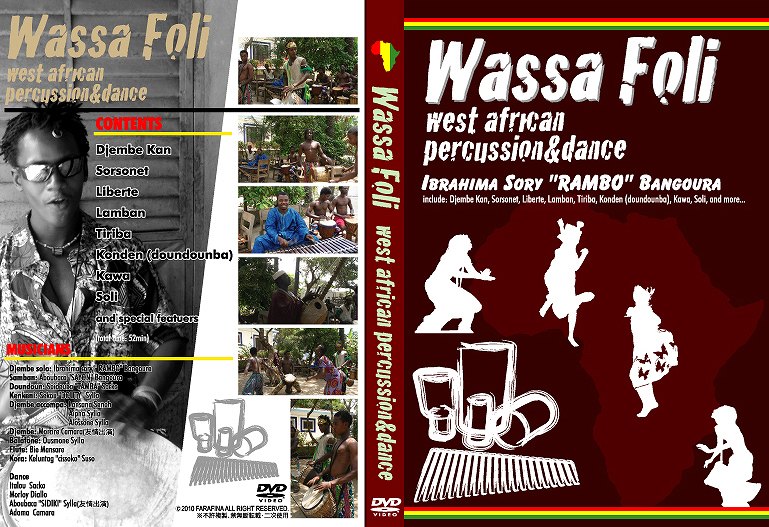 tracklist:
1. djembekan
2. sorsornet
3. liberte
4. lamban
5. tiriba
6. konden
7. kawa
8. soli
bonus features