By
drtom
- Tue May 08, 2018 2:32 am
- Tue May 08, 2018 2:32 am
#38916
I'm usually working on several drums at once and recently began Tweeting what I'm up to. Today I Tweeted the picture below of three of the drums currently in the queue: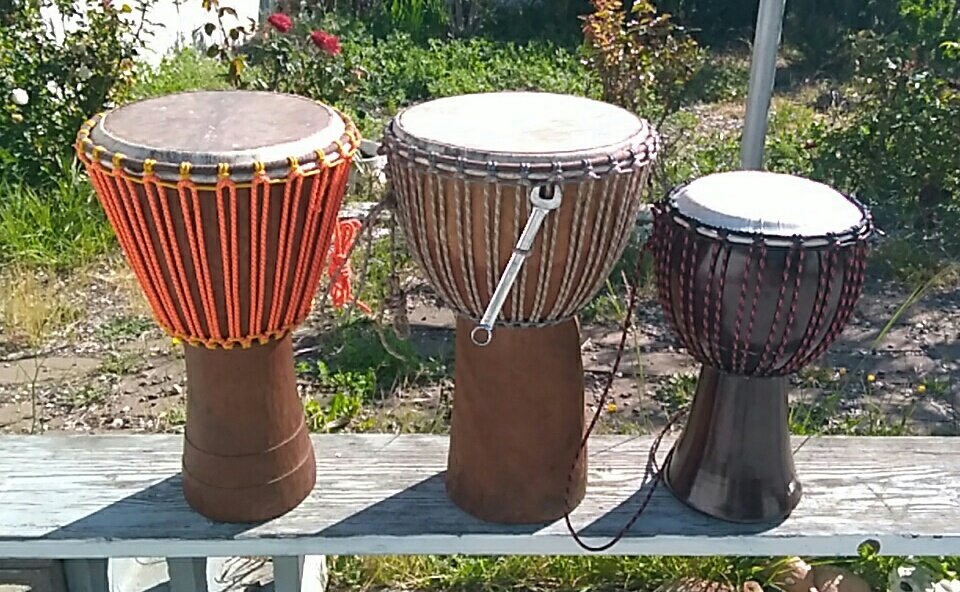 These are full restorations - rings, rope, skins and whatever the shells needed.
In what way is a wrench used during the djembe building process?