By
dleufer
- Thu Aug 20, 2009 4:51 pm
- Thu Aug 20, 2009 4:51 pm
#6408
Everytime I scan Ebay for drums I come across abortive specimens like this professional African djembe for a mere $699: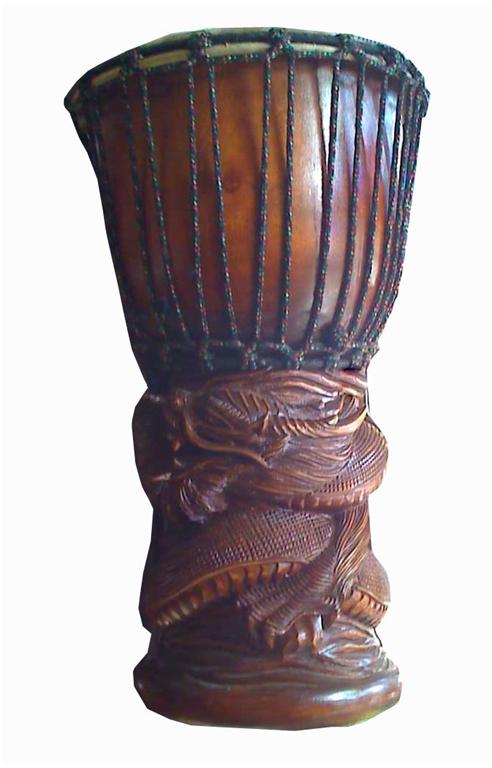 Check out the carving, It looks like the person who carved it also did the expert photoshopping (or "miscrosoft paint"-ing) on the image.
Anyways, I figured we should start a thread to see who can find the ugliest, most overpriced, professional djembes available on the web. I look forward to seeing your contributions.